School Profile
?>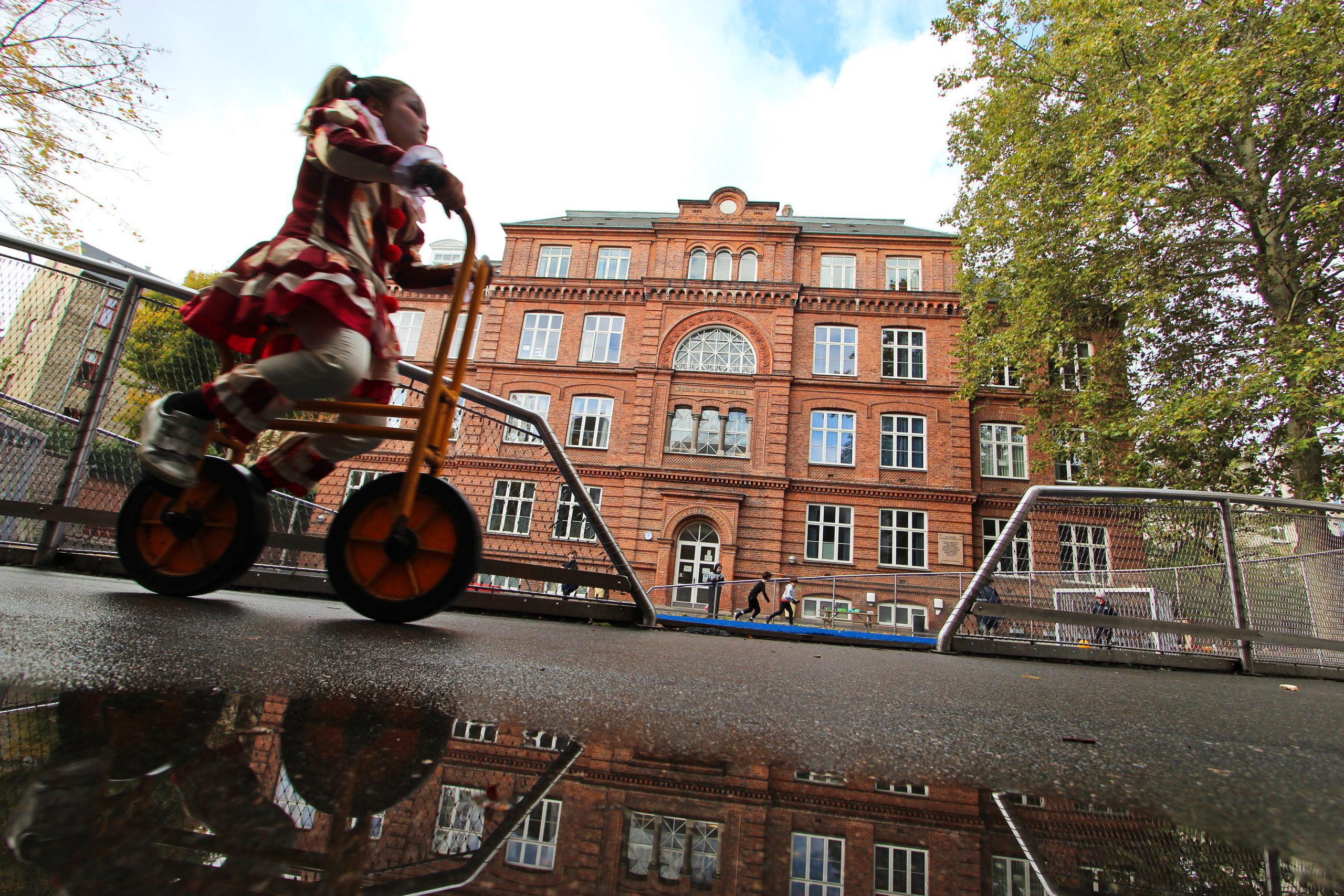 Prins Henrik School is a Danish private school, with students ranging from ages 3 to 18, who are both French and Danish, along with many other nationalities. The school has two campuses.
The School is a part of the AEFE-network (French schools abroad), which follows the French curriculum and prepares students for the French and Danish national exams.
History
The French School, Prins Henrik School, was first established in 1954 as a little school for the children of Embassy staff. In 1963 the school set up a board with both Danish and French parents and, in 1967, became an independent private school under Danish free school legislation. The first 6th grade class started in 1969. At the time, the school only had 110 students, but three years later the school had grown to 230, and the campus was moved to Frederiksberg Allé 16. In 1973 the first eight students in 3.g sat for their final qualifying exams in Strasbourg, and in 1977 the first final exams were held in Copenhagen. In commemoration of the school's 25th anniversary in 1979, the school was renamed "Lycée Français de Copenhague" and ten years later His Royal Highness Prince Henrik consented to have the school named after him. Prins Henrik School has been located at Frederiksberg Allé 22 since 1992. Maternelle opened its doors at the campus on H.C.Ørsteds Vej 47 in 2015.
The French school, Prins Henrik School, is sometimes confused with the other French school, the Jeanne d'Arc School, which was run by the St. Joseph Sisters of Denmark. It was bombed on March 21st, 1945 during Operation Carthage, an air raid led by the British Air Force aimed at the Gestapo headquarters in the city center. There is a memorial at Frederiksberg Allé 76, where it was located, but there is no connection between our school and the French school that was bombed.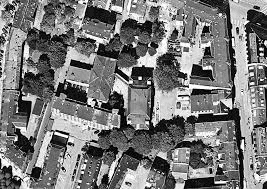 Who was Prince Henrik?
His Royal Highness Prince Henrik of Denmark was married to Her Royal Highness Queen Margrethe of Denmark. Henri de Laborde de Monpezat was born in Talence, France on June 11th, 1934, and died at Fredensborg Castle on February 13th, 2018.
Prince Henrik spent the first five years of his life in Vietnam, which at the time was a part of French Indochina. When he came back to France with his family, he went to school in Bordeaux and later in Cahors, before returning to Indochina, where he passed his final qualifying exams. Prince Henrik subsequently began studying law and political science at the Sorbonne in Paris and later Chinese and Vietnamese at the Ecole Nationale des Langues Orientales, before he began his career in the Foreign Service in London.
​​Painting, sculpture, literature, music: art played an important role in the Prince's life, and he was a talented chef with a keen interest in wine. He was the official patron of more than 70 organizations and clubs, including the Danish Red Cross and Prins Henrik School.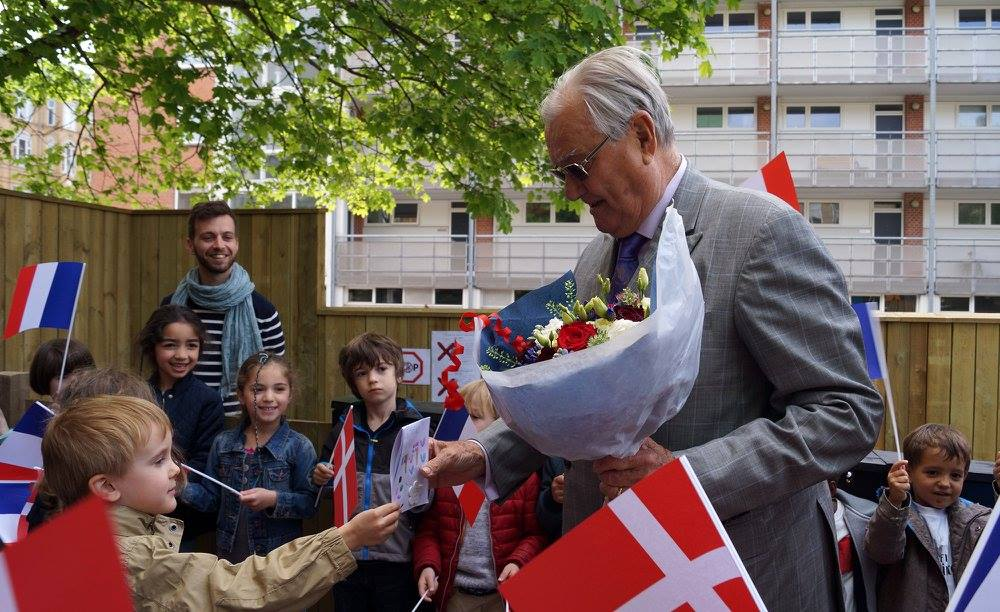 School development project
The aim of the School Development Project is the implementation and follow-up of the school's teaching goals over a period of three years. It is a collaborative effort between the entire teaching staff, which demonstrates cohesion and the principal elements of both the desired goals as well as subsequent goals. The school development project is evaluated on a yearly basis.
Read more about the School Development Project: 2021-2024
Staff
I am very proud to be the Principal of Prins Henrik School.


I was hired by the AEFE and have an on-going collaboration with the school's board of directors.
Our school has existed here in Frederiksberg, in the middle of Copenhagen, for more than sixty years, and throughout all those years the school has maintained a reputation for being a school with high academic standards and excellent examination scores (once again we had a 100% pass rate). The children start maternelle when they are three years old and finish lycée fifteen years later, parting with one or even two final qualifying exams. It is a joy to oversee their education and follow the students over the course of all those years.
Like most of the French schools in the AEFE network, Prins Henrik School welcomes children of all nations. The wide variety of backgrounds within each classroom encourages a diversity of languages, and our students often speak three languages fluently (French, Danish, and English) and sometimes more.
 
Diversity is equally present in the projects and activities of our science, art, sports, and civics classes, all of which, under the tutelage of our teachers, contribute to the personal development and formation of our students. The children develop an awareness of humanistic values, learn to coexist, and build an international network of friends for life.
While Prins Henrik School promotes an openness to the world, at the same time we are also a safe haven for our students, where their well-being is ensured and their needs are met. Everyone at our school works hard to make sure the students get the best education possible, including the teachers, the maternelle staff and their assistants, and other personnel, as well as our partners and parents – and what an education! It is such a pleasure to see our students accepted at universities and educational establishments in Denmark, France, Great Britain, and other places.
As we stand on the threshold of a new decade, Prins Henrik School has ambitious plans for the future. I am committed to seeing them come to fruition and to continue highlighting our French-style education – enriched by Danish culture – which combined makes it truly unique and valuable.
Karine Vittaz
Principal
School System
The French school system compared to the Danish school system.