Health and Well-being
?>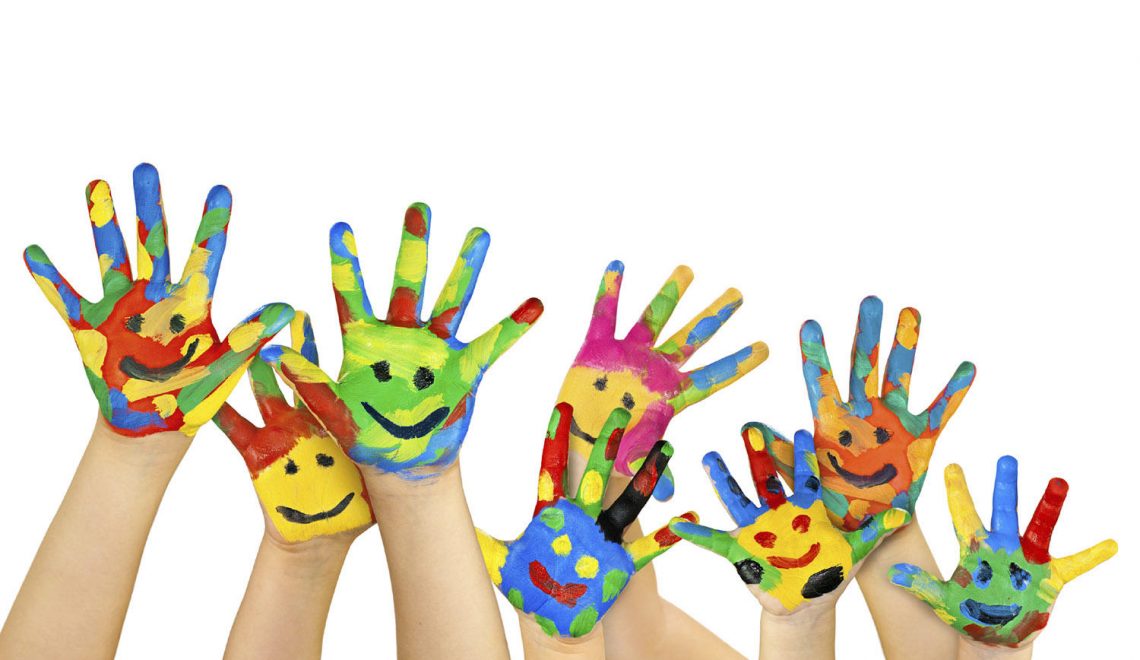 From maternelle to lycée, a student's health and well-being is closely linked to their performance in school. That is why we, here at Prins Henrik School, are focused on it and introduce new initiatives every year that support the health and well-being of our students, such as workshops on taste or eating a balanced diet, exercise, sex education, preventing addictive behaviors, sophrology, and classes on responsibility and risk management. 
The purpose of the different focus areas is to guide the individual student towards becoming an independent, as well as an informed and responsible citizen. 
At our campus on Frederiksberg Allé, Nicolas DROUILLON takes care of injured or sick students and calls the parents if necessary. 
Please contact him to set up an individual plan (PAI) if your child has any allergies, ailments, or if your child takes medication during school hours.  
Telephone: 52 60 18 63
Read portrait of Nicolas Drouillon in French
Dentist
Children with a Danish CPR number (personal ID number) and a registered address in Frederiksberg, are automatically signed up for Tandplejen in Frederiksberg (the municipal dental care). Municipal dental care offers free dental care and treatment for children and adolescents, from ages two to seventeen. 
Children are automatically scheduled for a checkup after their second birthday. Checkups thereafter are usually set at 14-month intervals. Some children might need to be called in more often. 
Appointment notifications are sent via text message, email, or e-boks (the public digital postbox). Children who are assigned to Tandplejen in Frederiksberg can access their child's online dental journal on Tandplejeintra. 
Appointments can be scheduled and cancelled via Tandplejeintra. Log into Tandplejeintra with your NemID. 
If you do not wish to be registered at the Tandplejen, please remember to withdraw by notifying Tandplejens Secretariat (the Municipal Dental Care Services Office) 
at: 38 21 02 00
Communication with the dentists is primarily in Danish or English. SMS, email, and other written communication is in Danish.  Feel free to contact the Dental Clinic on Finsensvej with any questions: 38 21 03 10.
School Nurse and School Doctor
The nurse assigned to the school by the municipality is Rosana Maria PETRERA.
Email: rope02@frederiksberg.dk
Telephone: 28 98 11 28
She is available by appointment on Thursday mornings.  
The school nurse reaches out to families with children at the school, and when appropriate, in cooperation with the child's teacher.
This might concern anything from hearing and eye tests, weight issues or growth problems, anxiety at school or at home, to concerns about illness or death in the family. In collaboration with the parents, the nurse assesses your child's health and well-being and if the circumstances require, offers guidance and support, possibly referring them to another health professional for help.
The nurse also offers health check-ups for children at the kindergarten level.  
The doctor assigned to the school by the municipality is Line Fahmy.
She offers checks up for lower secondary students up to ninth grade. Students and their parents each receive a notification for the appointment.  
An interpreter is provided if necessary. 
Health-related queries can also be emailed to the district's doctor for children and adolescents, Line Fahmy at: lifa03@frederiksberg.dk
Well-being for all children
The Wellbeing Group
At Prins Henrik School the well-being of our students is important and a major focus of our work. The Wellbeing Group has been active since 2011. Influenced by Scandinavian values, the aim is to listen and support students at any level to ensure their well-being.
The Wellbeing Group helps students who have been bullied or violated in some way, and actively engages in the situations presented. 
Important projects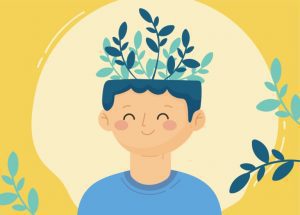 – Wellbeing Week: Every year the wellbeing group organizes two weeks with a particular focus (right before the fall break) for the Grande section in Maternelle up to 3.g in lycée.
There are workshops for our students on different themes, such as: respect for differences, responsible use of social media, bullying, and so on. The week is full of debates, groupwork, and theater skits.  
– "Taming the Screen": Once a year the Wellbeing Group spends a week doing visits to classrooms with a presentation that is meant to heighten student awareness of their daily screen time.  
First Aid Courses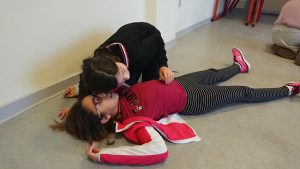 Our first aid course is one of the many educational initiatives offered to students at Prins Henrik School, it being an essential asset in the context of current civil security policies of citizens in today's society.
In august 2019, AEFE qualified as a public body with the authority to teach accident prevention and first aid, offering courses within the network.  
We are lucky enough to have several trained teachers at the school who are happy to teach students and staff first aid: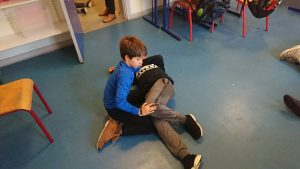 Bruno DUMAS teaches accident prevention and first aid (PSC1)
Nicolas DROUILLON trains first aid teachers and has taken a course in Teaching and Organizing Courses (FF/CEAF): he teaches Accident Prevention and First Aid (PSC1).
During their first school years, students at Prins Henrik School take different courses leading up to their first aid training: 
"Cycling license" in third grade.

"First Aid Assistance training" in fifth grade.

"Actions that save lives" in ninth grade. 

"Accident Prevention and first aid: level 1" in seconde.
70% of the staff have had first aid training. 
Every year we organize first aid courses for the staff, upon request. 
Our goal is to have the entire staff trained in first aid.

Read portrait of Nicolas Drouillon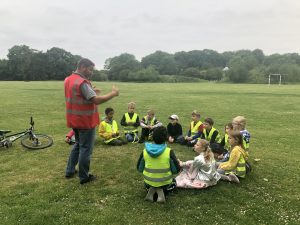 Training for your Bicycle License